As a member of the Maxeler engineering team, you'll be working in a multi-disciplinary group of computer scientists, electrical engineers, mathematicians and physicists building products and services based on dataflow computing in space, see www.openspl.org, and appgallery.maxeler.com.
A typical project combines hardware and software expertise, analysis, algorithm design and architecture with implementation in C/C++, Java or a host of other languages on a range of state-of-the-art platforms, developing or exploiting our dataflow computing technology.
| | | | | |
| --- | --- | --- | --- | --- |
| | | | | |
| Wave modeling | Monte carlo pricing | Fluid dynamics | Data access pattern analysis | Seismic processing |
Culture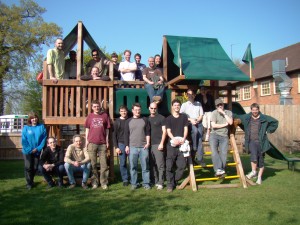 You'll be a vital member of a team that tackles a wide range of challenges. While everyone has their own specialisms, Maxeler's engineers are able to switch seamlessly, for example, from profiling and optimizing Linux device drivers to analyzing a complex DFE use-case in for example Medicine, Finance, or Science. We value people who will pitch in, doing whatever needs to be done.
At Maxeler you are part of the whole company team with a casual environment. We offer flexible working hours with a focus on what you do and not when you do it. We expect new hires to quickly rise to the challenge of taking responsibility, communicating efficiently across the company, and growing with tasks and projects as we conquer additional markets and opportunities.
Since our customers are distributed internationally, we occasionally provide opportunities to travel to a variety of destinations in Europe, the US and Japan.
We highly value diverse backgrounds and will consider all applications equally, regardless of race, color, sex, sexual orientation, age, religion, or belief.
Interested?
Check out our current opportunities for more information on the kinds of roles we have to offer. To apply, please e-mail your CV and cover letter to careers@maxeler.com.