Maxeler Technologies is managed by an experienced executive team and board of directors, supported by a strong team of company advisors.

Oskar Mencer, CEO, CTO
Prior to founding Maxeler, Oskar was Member of Technical Staff at the Computing Sciences Center at Bell Labs in Murray Hill, leading the effort in "Stream Computing". He joined Bell Labs after receiving a PhD from Stanford University. Besides driving Maximum Performance Computing (MPC) at Maxeler, Oskar was Consulting Professor in Geophysics at Stanford University and he is also affiliated with the Computing Department at Imperial College London, having received two Best Paper Awards, an Imperial College Research Excellence Award in 2007 and a Special Award from Com.sult in 2012 for "revolutionising the world of computers".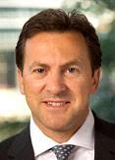 Geoff Smailes, Chairman
Geoff's career spans over 25 years in Finance, having worked in London, New York and Hong Kong. He has a broad knowledge set with experience from both Banking and Asset Management sectors. He has held senior roles in trading, treasury, structuring and asset management and has had responsibility for significant risk and human resources across all asset classes. He sat on the Markets Management Committee at Barclays Capital 2011-2015, ran Barclays global non-core asset disposal group, and was Global Head of Emerging Markets trading at Credit Suisse from 1998-2002. His entrepreneurial experience was built in co-founding an asset management company, Solent Capital in 2002. Geoff graduated with an MA (Hons) in Economics from Christ's College, Cambridge University. He is now active in the Fintec space and is looking forward to facilitating the very significant impact that Maxeler MPC can have on the Finance sector.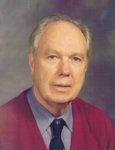 Michael J. Flynn, Chairman Emeritus
Michael J. Flynn, Professor of Electrical Engineering at Stanford University, is best-known for the [SIMD, SISD, MISD, MIMD] classification and the first detailed discussion of super scalar design. He was founder and senior consultant to Palyn Associates, a leading computer design company; founder and Vice President of American Supercomputers; and a partner at Paragon Partners, a venture capital partnership. Prof. Flynn received the IEEE/ACM Eckert-Mauchley and Harry Goode Memorial Awards in 1992 and 1995, respectively.

Sarbjit Bakhshi, Director of Government Relations
Prior to joining Maxeler, Sarbjit was the Head of the Strategic Policy and International Team at the Government Digital Service, in the Cabinet Office, UK. Sarbjit has had a long career within the UK Government on Technology and Innovation, working the Department of Trade and Industry in matters of EU Regulation, Broadband Policy and Consumer Credit; in the European Commission (DG Internal Market and Services); UK Trade and Investment as Head of the ICT sector group team, and Innovate UK - where he was Lead Technologist for ICT.

Georgi Gaydadjiev, VP of Dataflow Software Engineering
Georgi Gaydadjiev has a long lasting experience in designing various computer systems in both Industry and Academia for close to 30 years. He held a Chaired Professorship in Computer Systems Engineering at Chalmers University of Technology in Sweden until May 2015 and currently is a honorary visiting professor at the Department of Computing at Imperial College. Georgi has three Best Paper Awards (ICS-10, USENIX/SAGE-06), one of his projects won CES Design & Engineering Showcase Award in 1999 and his academic research for the last 14 years was funded by the European Commission, National Agencies in the Netherlands, Sweden, UK and Google in USA.

Simon Aglionby, VP of Dataflow Systems
Simon is responsible for development, production and delivery of the hardware, boards and systems used in Maxeler's dataflow computing systems. He has extensive experience in design and manufacture of high performance digital processing electronics at employers from the BBC to commercial & military avionics providers. Most recently he co-architected a new generation of audio and video signal processors at broadcast equipment supplier Snell. Simon holds a BSc summa cum laude in Electrical and Electronic Engineering from the University of Edinburgh.

Itay Greenspon, VP of Networking Technology
Itay is responsible for applying dataflow technology to computer networking. Since joining the company in 2008, Itay has designed core pieces of MaxelerOS and has overseen numerous successful project deliveries in the financial trading space such as Direct-Market-Access systems for tier-1 investment banks, algorithmic trading platforms and the Market Segment Gateway for the CME. Prior to joining Maxeler, Itay held various software related positions at technology companies including Mellanox, Applied Materials and the IDF. Itay holds an electrical engineering degree from Ben-Gurion University in Israel.